Welcome to City of Rockport

City of Rockport, Arkansas....A City of Country Living!

In the City of Rockport, we are defined less by boundaries on a map than by the sense of shared values our residents hold dear. Small town values, guided growth, preservation of historical, cultural, and natural heritage are just a few of the core principles that makes City of Rockport a wonderful place to call home.
---
Grab Your Water Bottle! It's National Hydration Month
June 01, 2023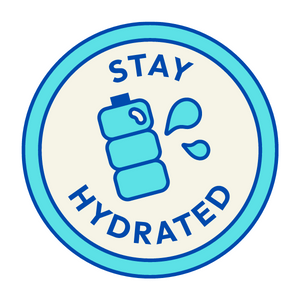 Did you know that June is National Hydration Month? Well, we know its hot outside, but proper hydration is critical no-matter the weather!
We understand that keeping the fluids flowing isn't always top of mind. Proper hydration is vital to healthy living, and improper hydration can and will lead to major health risks. The biggest risk of improper hydration is declining cognitive function.
Featured News
Aftermath Grants available
5/26/2023
Help us get a grant by voting for Rockport!
The Grant voting period began at 5 a.m. on May 25 and ends at 11:59 p.m. June 5, 2023. Once voting period begins, votes can be cast by legal residents of the United States who are 13 years of age or older with a valid email address or social media...
Old Glory Relay 2023 makes Rockport stop
5/10/2023
The Old Glory Relay 2023 stopped in Rockport today (May 10, 2023) to switch riders on their trek to Atlanta.
The event is a 50-day relay carrying the American flag 4,000 miles, from Seattle to Atlanta. Volunteers run, bike, hike, walk or otherwise carry the Stars and Stripes every mile of the...
Fireworks vendors must file permit
4/23/2023
In its April 18, 2023, regular meeting, the Rockport City Council approved Ordinance 2023-6, requiring that any individual, corporation, business or other entity wishing to sell fireworks within the city limits of Rockport must file a permit appliation and $50 fee.
The application form is...